Virgin Galactic boss Richard Branson suspends $1bn Saudi investment over Khashoggi disappearance
Billionaire Richard Branson has suspended talks with Saudi Arabia regarding a planned $1bn investmen..
Billionaire Richard Branson has suspended talks with Saudi Arabia regarding a planned $1bn investment in his space ventures after Crown Prince Mohammad bin Salman was linked to the disappearance of a Washington Post journalist.
Branson, co-founder of Virgin Galactic, announced last October that Saudi Arabias Public Investment Fund was planning to invest $1 billion in his commercial space flight companies. He is now putting the brakes on the investment, as well as distancing himself from participation in two advisory boards linked to the sovereign wealth fund, Branson said in statements to several media.
Read more
Saudi Arabia is known for its repressive speech climate, but the disappearance of Washington Post journalist Jamal Khashoggi, widely blamed on the kingdom, was a step too far for some. The fate of the journalist, who according to some reports was abducted or murdered in Turkey, remains unknown.
Khashoggi was last seen walking into the Saudi consulate in Istanbul on October 2. Saudi and Turkish officials disagree over what happened next – the Saudis claim he left, while the Turks say he was abducted. There is no known footage of the journalist exiting the building.
Khashoggi was one of the foremost critics of Prince Mohammad bin Salman (often shortened to MbS), who was appointed heir to the Saudi kingdom in June 2017. MbS casts himself as a "modernizer" in the hardline Islamic kingdom, though his first act upon coming to power was to imprison many of his rivals in the Riyadh Ritz Carlton until they bribed their way out.
The Washington Post blames MbS directly for Khashoggis disappearance, citing US "intelligence intercept" data that purports to show that the Crown Prince personally issued the order to lure the reporter from his home and detain him.
Despite that, few international executives have followed Bransons lead. US-based media companies remain official sponsors of the Future Investment Initiative, a glitzy conference organized by the Saudi Public Investment Fund. Nicknamed "Davos in the Desert," the upcoming Riyadh conference is a whos who of international financiers and businesspeople, including JPMorgan Chases Jamie Dimon and Ubers Dara Khosrowshahi.
Read more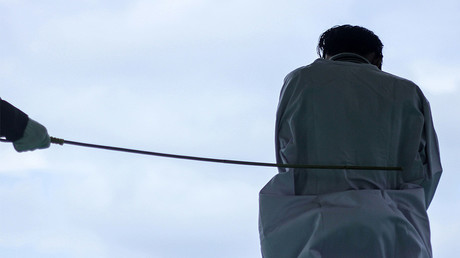 Still, Branson is not the only executive spooked by Khashoggis disappearance. Ernest Moniz, an energy secretary during the Obama administration, walked off the advisory board of a $500 billion Saudi building project. Two Apple executives, Dan Doctoroff and Sir Jonathan Ive, publicly distanced themselves from the kingdom as well, stating they had been included on a list of board members by mistake.
Other executives have hedged their bets. Larry Fink of BlackRock and Bob Bakish of Viacom are "monitoring the situation," according to their spokesmen, while others have been more candid about where their priorities lie. Donald Trump was reluctant to suspend arms sales or consider sanctions, explaining "I dont like stopping massive amounts of money thats being poured into our country." Saudi Arabia is about to spend $110 billion on US military equipment, which it uses to fight a deeply unpopular war in Yemen. The war, with over 10,000 killed and millions on the brink of famine, has been dubbed the worlds worst humanitarian disaster by the UN.
Italexit looming? Majority of Italians would vote to leave EU as immigration tops agenda
Italy has turned out to be more Euroskeptic than previously imagined after a new survey revealed tha..
Italy has turned out to be more Euroskeptic than previously imagined after a new survey revealed that a majority of Italians want to see their country crashing out of the 28-member bloc.
According to an opinion poll commissioned by Brussels Eurobarometer, only 44 percent of Italians would vote to remain in the EU, compared to the member states average of 66 percent.
The figure is lower even than Britain, where a majority (53 percent) would today vote Remain if they had another EU referendum, while 35 percent would vote Leave. Britain announced that it was withdrawing from the bloc in 2016 after 51 percent of Britons voted for Brexit.
Read more
Italy was also the only country in the bloc where a majority (45 percent to 43 percent) thought the nation hadnt benefited from its membership of the EU, Euronews reports.
The findings contrast with those published in June following an Ipsos poll commissioned by Italian newspaper Corriere della Sera, which found that 55 percent would still vote to remain in the bloc, despite declining faith in the EU.
Commenting on the findings, EU Parliament President Antonio Tajani called on the bloc to strengthen efforts to convince member states of the importance of remaining an EU member.
"We must double the efforts to prove that the union knows how to give really effective answers to the main problems of Europeans, such as immigration, security and unemployment," Italian newspaper La Repubblica quotes him as saying.
READ MORE: Italys deputy PM predicts political earthquake for European Union (more…)
Ancient graffiti shows weve been wrong about Pompeii doomsday date all along
The idle scrawlings of an over-indulgent Roman builder may have just rewritten the history books reg..
The idle scrawlings of an over-indulgent Roman builder may have just rewritten the history books regarding the date that Mount Vesuvius obliterated the city of Pompeii in 79AD.
Recently discovered graffiti at the site has shifted the timeline of when disaster struck the Roman city, killing all of its roughly 1,000 residents and preserving many of them in volcanic ash.
Graffiti of the phrase "XVI K Nov in [d]ulsit pro masumis esurit [ions]," which roughly translates as "He over-indulged in immodest food," was found written on the wall of a house that was apparently undergoing renovation at the time of the eruption.
"XVI K Nov" indicates the 16th day before the first of November, or October 17, contradicting the widely held belief that Vesuvius erupted earlier in the year, sometime in August, based on correspondence between Pliny the Younger and historian Tacitus 25 years after the disaster.
"Being charcoal, fragile and evanescent, which could not last long over time, it is more than likely that it is October 79 AD, a week before the great catastrophe that, according to this hypothesis, occurred on 24 October," archaeologists at the site wrote in a statement.
"Today, with much humility, perhaps we will rewrite the history books because we date the eruption to the second half of October," said Italys Culture Minister Alberto Bonisoli, as quoted by The Independent.
The graffiti isnt actually the first discovery to cast doubt on Plinys claims. Archaeologists previously found out-of-season produce like calcified fruits on tree branches, preserved in the ash, such as pomegranates, walnuts and wine which suggest that Pompeii wasnt obliterated until the Autumn.
READ MORE: Pompeii unveiled: Jaw-dropping drone footage shows extent of citys excavation
The well-preserved remains of Pompeians also provided another clue as their tunics were far too heavy for August, indicating that temperatures had cooled by the time disaster struck. Many braziers, used for heating, were discovered strewn around the city, indicating there may have been a chill in the air at the time of the catastrophic eruption.
This latest discovery indicates that yesterday, 1,939 years ago, a bored builder left a mundane scrawl about overindulging on junk food a week before their entire city was destroyed. This might put modern tweets and instagram posts in perspective, but probably not. (more…)
China plans to launch artificial moon bright enough to replace streetlights by 2020
Related Story: China's mission to go where no spacecraft has gone before Related Story: 'A..
Related Story: China's mission to go where no spacecraft has gone before Related Story: 'A warfighting domain': Is the global race for space supremacy reigniting?
China is reportedly in the process of creating an "artificial moon" that would be bright enough to replace the streetlights in the south-western city of Chengdu by 2020.
Key points:
Chinese scientists plan to install three artificial moons by 2022
The illuminated satellite is designed to complement the moon at night
The artificial moon could save hundreds of million of dollars a year in electricity costs
The illuminated satellite is said to be eight times brighter than the real moon, according to state media People's Daily, and forms part of the country's growing ambitions in space.
Chinese scientists plan to send three artificial moons into space in the next four years, and the moons — made from reflective material like a mirror — are expected to orbit at 500 kilometres above the Earth and light up an area with a diameter of 10 to 80 kilometres.
Wu Chunfeng, chairman of Chengdu Aerospace Science and Technology Microelectronics System Research Institute Corporation which developed the project, said the illuminating satellite would provide a "dusk-like glow".
"The satellites' brightness and service time are both adjustable, and the accuracy of the lighting can be controlled within tens of metres," Mr Wu told the state media agency earlier today.
Mr Wu added the three artificial moons would operate alternately in order to significantly reduce infrastructural electricity consumption, especially during winter.
The illuminated satellite is designed to complement the moon at night.
'Who paid for it and what is the purpose?'
Mr Wu said lighting from the artificial moon covering 50 square kilometres in Chengdu could save about 1.2 billion yuan ($240 million) in electricity costs every year. (more…)