Pachinko review: Min Jin Lee's saga of Koreans in Japan is hard to put down
Min Jin Lee uses the individual life, not the world-historical one, but then shows how the one impac..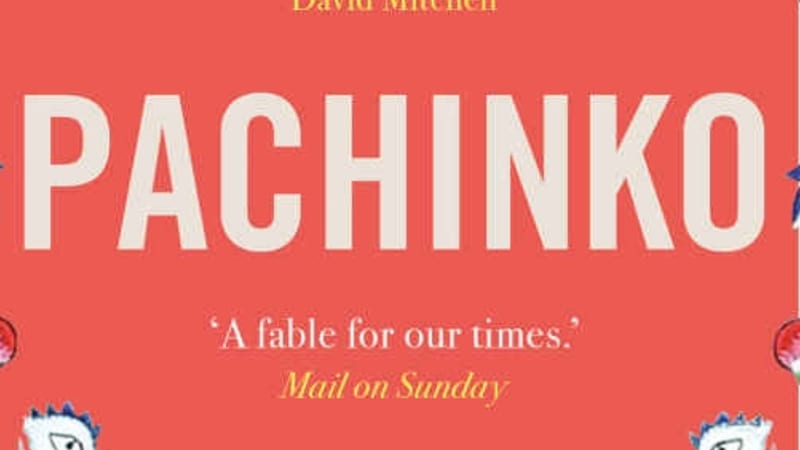 Min Jin Lee uses the individual life, not the world-historical one, but then shows how the one impacts on the other. Her novel is grandly conceived and bristles with intelligence and ambition. Two quotations brood over it. The first from Dickens: "Home is a name, a word, it is a strong one; stronger than magician ever spoke, or spirit answered to, in strongest conjuration."
The second, from Benedict Anderson about a nation as "an imagined political community … imagined because the members of even the smallest nation will never know most of their fellow members … yet in the minds of each lives the image of their communion."
This is clever stuff and makes for a long haunting novel about Korean exile and Japanese repression.
I read the first half wondering if this was a Tolstoyan recapitulation of how the Koreans become the day labourers and chattels of the Japanese and then the second at speed.
A young girl becomes the lover of an older man — she's 16, he's 35 — falls pregnant to him, certain that he will marry her only to discover he has a wife in Japan and she can only be his Korean substitute.
Instead she marries a Christian pastor, also Korean-born, and they travel together to Japan. He's happy to be father to her child and his own but falls foul of Japanese fascism and Shinto repression. They work at subsistence level for the Japanese.
And in the midst of this — but with a growing powerful susurration – various family members get involved in the pachinko business, pinball parlours, the shady side of gambling, which leads back to the sinister father figure, the spiv in Osaka who is a yakuza.
Min Jin Lee skilfully shows how individual lives may be shrouded or foreshortened by gaps in knowledge, how family history is full of gaps and mysteries. So she presents her characters as in highlighted epiphanies: sudden outpourings of grief, rage, hatred or despair.
The narrative burbles with apparent inconsequence only to have it turn savagely dramatic or have central figures die, as it were, offstage. But the encompassing vision Min Jin Lee impresses with is the sheer range of experience crowded into the family chronicle.
Pachinko is a book that has the amplitude of the technique that is resolutely social realist but encompasses peasant women and bright boys in New York arguing about George Eliot. But Lee's key to the whole sideshow is the Korean/Japanese relation. Pachinko insinuates itself as the Homer of this landscape, it arrogates to itself a right to present the life of the Korean who is dirt under Japanese feet, driven to the dark corners of dodginess in a context of ancient virtue and a diagrammatic simplicity of technique.
Pachinko is a massive attempt, full of subtlety and strategy, to universalise the Korean experience by showing it with its nose pressed to the glass of history. The novel it has most affinity with both in terms of deliberate populism and its very intelligent stab at a latter-day Tolstoyanism is Vikram Seth's A Suitable Boy. Both books slum their way towards the highest possible acclaim.
Min Jin Lee is a guest at Sydney Writers' Festival, April 30-May 6. swf.org.au
Comments disabled
Morning & Afternoon Newsletter
Delivered Mon–Fri.
So, we guess this means Beyonce and Jay-Z are OK then
The first couple of pop music took the world by surprise by dropping their first album together last..
The first couple of pop music took the world by surprise by dropping their first album together last weekend. As you'd expect, it's a statement.
There is arguably no couple better at controlling their own press than Beyonce and Jay-Z. When a video surfaced in 2014 showing Bey's younger sister Solange attacking her brother-in-law in an elevator, rumours of a strained marriage proliferated.
Rather than battle the tabloids, the spouses used the gossip to fuel the creation of two critically beloved, commercially successful records: Beyonce's Lemonade and Jay-Z's 4:44. And, in them, they offered just as many details about their private lives as they chose.
Now the couple have continued their domination of pop music, surprising the world last Saturday by releasing their joint album Everything Is Love, which is something of a sequel to those two solo records. Though they have collaborated for at least 15 years, this marks their first joint album, which they dropped under the name The Carters.
The record is a victory lap from a couple who have mined their relationship for universal truths and then presented them as art. It's a fierce love letter to success, to family, to blackness – but, most of all, to each other.
Advertisement
Lyrically, it primarily focuses on two aspects of the Carters' lives: their marriage and their success. (more…)
Rachel Griffiths: female characters are finally getting real on screen
Almost a year into the #MeToo era, Rachel Griffiths believes the likes of Mystery Road, Wentworth, P..
Almost a year into the #MeToo era, Rachel Griffiths believes the likes of Mystery Road, Wentworth, Picnic at Hanging Rock and Top of the Lake show that female characters are finally coming of age on Australian screens.
In a spirited speech at the launch of a new state government scheme to support more women directors in television, the actor-turned-director said it was exciting to see female characters move beyond "the typical tropes of 'likable, f—able, adorable'" to "more complex depictions of female experience" recently.
While she acknowledged there were male directors who created fresh and compelling women characters, Griffiths said the "male gaze" often reduced them to colouring the characters of their male counterparts.
"[They are created to] make him hot, make him authentic, make him empathetic, make him fatherly, make him conflicted, make him grieve," she said. "In the male gaze, we are so often not the gatekeepers; we're not the ferryman. Sometimes the mentor but usually only ironically, like Judi Dench's M…
"Under-written and under-observed, brought into our sexual awareness precociously and prepubescent in order to accommodate the male libido.
Advertisement
"Often in television we're used by lazy writers and producers who can think of nothing more interesting this week than 'let's have her have sex with X' or 'discover she's a lesbian – for an episode'."
Griffiths, who is about to begin editing the Melbourne Cup drama Ride Like A Girl after finishing the shoot, endorsed Hollywood star Sandra Bullock's recent comment that it was time for women to "stop being polite" about gender equality. (more…)
Rachel Maddow breaks down on air over Trump immigration policy
US television host Rachel Maddow has broken down on live air as she delivered the latest development..
US television host Rachel Maddow has broken down on live air as she delivered the latest developments in the Trump administration's controversial "zero tolerance" immigration policy.
Maddow, who hosts her own show on MSNBC, was reading from a breaking news release from the Associated Press that revealed government officials have been sending babies and toddlers to what are being called "tender age" shelters in the US.
The youngsters are some of the 2,300 children who have been forcibly separated from their parents at the US-Mexico border since the White House announced a zero-tolerance policy on migrant families in May.
"The AP has just broken some new news," Maddow started.
"Um, this has just come out from the Associated Press, this is incredible. Trump administration have been sending babies and other young children – oh, hold on," she said, her voice breaking.
Advertisement
Maddow attempted to get through the breaking news piece one more time before moving the show over to a guest. "To at least three – three tender age shelters in South Texas. Lawyers and medical providers… I think I'm going to have to hand this off. Sorry."
Maddow took to Twitter shortly after the segment aired to say sorry to her viewers. "Again, I apologise for losing it there for a moment," she wrote. "Not the way I intended that to go, not by a mile."
She also tweeted out what she had been trying to say in her live read, writing out what was presented in the AP story. "Lawyers and medical providers who have visited the "tender age" shelters described play rooms of crying preschool-age children in crisis…" she wrote.
"Decades after the nations child welfare system ended the use of orphanages over concerns about the lasting trauma to children, the administration is standing up new institutions to hold Central American toddlers that the government separated from their parents." (more…)