One Flew Over the Cuckoo's Nest director Milos Forman dies
After his first US film, 1969's Taking Off, flopped, Forman didn't get a chance to direct ..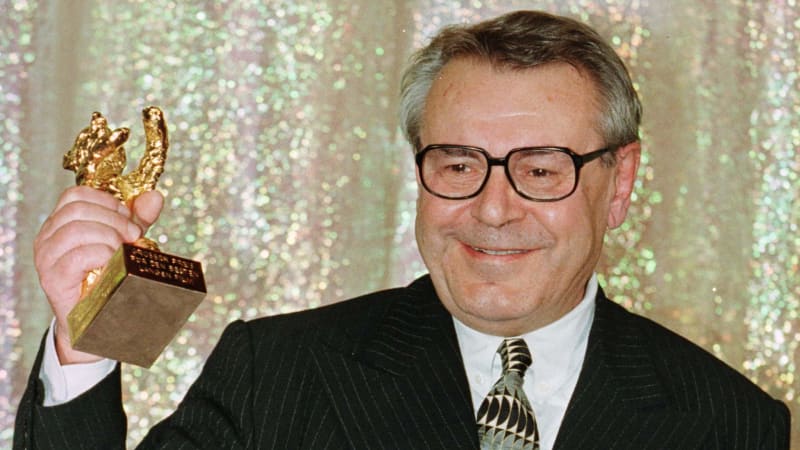 After his first US film, 1969's Taking Off, flopped, Forman didn't get a chance to direct a major feature again for five years. He occupied himself during part of that time by covering the decathlon at the 1972 Olympics for the documentary Visions of Eight.
Taking Off, an amusing look at generational differences in a changing America, had won praise from critics who compared it favourably to Forman's Czech films. But without any big-name stars it quickly tanked at the box office.
Actor Michael Douglas gave Forman a second chance, hiring him to direct One Flew Over The Cuckoo's Nest, which Douglas was co-producing.
The film, based on Ken Kesey's novel about a misfit who leads the inmates of a mental institution in a revolt against authority, captured every major Oscar at that year's Academy Awards, the first film to do so since 1934"s It Happened One Night.
The winners included Jack Nicholson as lead actor, Louise Fletcher as lead actress, screenwriters Bo Goldman and Lawrence Hauben, Forman as director and the film itself for best picture.
The director, who worked meticulously, spending months with screenwriters and overseeing every aspect of production, didn't release another film until 1979's Hair.
The musical, about rebellious 1960s-era American youth, appealed to a director who had witnessed his own share of youthful rebellion against communist repression in Czechoslovakia. But by the time it came out, America's brief period of student revolt had long since faded, and the public wasn't interested.
Forman returned to top form three years later, however, when he released Amadeus.
Based on Peter Shaffer's play, it portrayed 18th century musical genius Wolfgang Amadeus Mozart as a foul-mouthed man-child, with lesser composer Salieri as his shadowy nemesis. It captured seven Academy Awards, including best picture, best director and best actor (for F. Murray Abraham as Salieri).
Never prolific, Forman's output slowed even more after Amadeus, and his three subsequent films were disappointments.
"Valmont" (1989) reached audiences a year after "Dangerous Liaisons," both based on the same French novel.
"The People vs. Larry Flint" (1996) was an ill-advised attempt to paint the Hustler magazine publisher as a free-speech advocate.
"Man on the Moon," based on the life of cult hero Andy Kaufman, did win its star, Jim Carrey, a Golden Globe. But it also failed to fully convey Kaufman's pioneering style of offbeat comedy or the reasons for his disdaining success at every turn.
Jan Tomas Forman, born in Caslav, Czechoslovakia, was raised by relatives after his parents' deaths and attended arts school in Prague.
The director's first marriage, to actress Jana Brejchova ended in divorce. He left his second wife, singer Vera Kresadlova, behind with the couple's two children when he left Czechoslovakia. He married Martina Zborilova in 1999.
—
Associated Press writer Bob Thomas in Los Angeles contributed to this report.
AP
Comments disabled
Morning & Afternoon Newsletter
Delivered Mon–Fri.
007 film must treat Bond girls properly, says Waller-Bridge
Fast cars, martinis and Bond girls are core parts of the formula for 007 films, but one of those ele..
Fast cars, martinis and Bond girls are core parts of the formula for 007 films, but one of those elements is set for a change in the latest adventure.
Fleabag creator Phoebe Waller-Bridge, who is working on the script for the 25th Bond film, is on a mission to make sure the movie will "treat women properly" – even if the spy does not.
Ahead of the release of the as-yet-untitled film, Waller-Bridge told Deadline: "There's been a lot of talk about whether or not (the Bond franchise) is relevant now because of who he is and the way he treats women.
"I think that's b*******. I think he's absolutely relevant now. It has just got to grow.
"It has just got to evolve, and the important thing is that the film treats the women properly.
Advertisement
"He doesn't have to. He needs to be true to this character."
Waller-Bridge says she intends to ensure the female characters, including those played by Lashana Lynch, Lea Seydoux and Ana de Armas, feel "like real people ".
More from Phoebe Waller-bridge
She added: "I just want to make sure that when they get those pages through, that Lashana, Lea and Ana open them and go, 'I can't wait to do that'.
"As an actrRead More – Source (more…)
Sir Elton hits out at Russia for 'cruel' Rocketman censorship
Sir Elton John has criticised Russian censors for cutting gay sex scenes from the hit musical biopic..
Sir Elton John has criticised Russian censors for cutting gay sex scenes from the hit musical biopic Rocketman.
The critically acclaimed film charts the British singer's rise to fame, and its scenes of kissing and sex between men, as well as drug use, contributed to it earning a 15 certificate in the UK.
But in a bid to play down the sexuality of Sir Elton, played by actor Taron Egerton, for a conservative Russian audience, an estimated five minutes of footage was reportedly removed ahead of its debut in Moscow.
The Moscow Times quoted a Russian film critic who had seen the film at its world premiere in Cannes on 16 May as saying "all scenes with kissing, sex and oral sex between men have been cut", as well as a photo displayed during the end credits featuring Sir Elton and his husband David Furnish.
Sir Elton, 72, a prominent gay rights campaigner, released a joint statement with the makers of the film to accuse censors of being "cruelly unaccepting of the love between two people".
Advertisement
"We reject in the strongest possible terms the decision to pander to local laws and censor Rocketman for the Russian market, a move we were unaware of until today," they said.
"That the local distributor has edited out certain scenes, denying the audience the opportunity to see the film as it was intended, is a sad reflection of the divided world we still live in and how it can still be so cruelly unaccepting of the love between two people.
More from Elton John
"We believe in building bridges and open dialogue, and will continue to pushRead More – Source
Ben Affleck steps out to drop off kids as Robert Pattinson is announced as new Batman
Ben Affleck played Batman until earlier this year (Picture: Backgrid)
Ben Affleck has been pictured ..
Ben Affleck has been pictured performing his parental duties in Los Angeles, as his official replacement in the Batman role is announced.
The 46-year-old actor was seen in the early hours on Friday (31 May) dropping off son Samuel, seven, and daughter Seraphina, 10, to school.
Affleck has three children with ex-wife Jennifer Garner – Seraphina, Samuel and 13-year-old Violet.
On the same day the actor was pictured, it was announced Robert Pattinson will take over as Batman in a planned trilogy of movies with director Matt Reeves.
Affleck, who played Bruce Wayne in Batman V Superman: Dawn Of Justice and 2017s Justice League, stepped down from the role in January earlier this year – after being originally down to direct and star in his own film.
Advertisement
Advertisement
Speaking about his departure in March, Affleck stated how he was never happy with the script they were planning to use.
We worked on the script, I was trying to figure out how to cRead More – Source