What's on TV: Monday, April 23
Situated near the French town of Villers-Bretonneux, the Australian National Memorial commemorates t..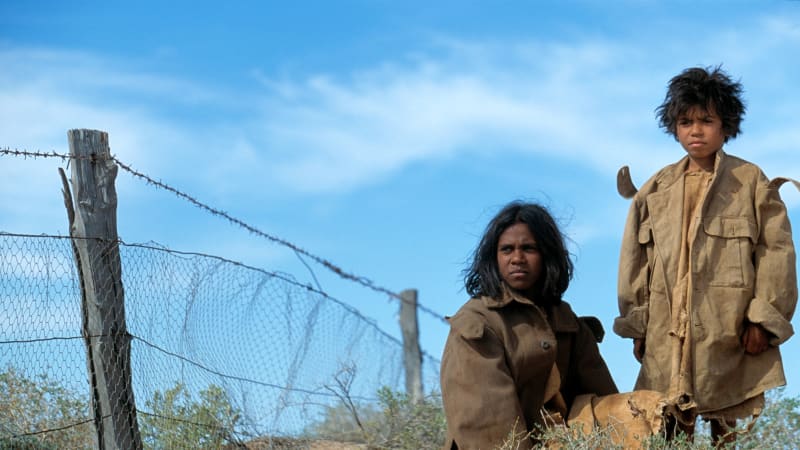 Situated near the French town of Villers-Bretonneux, the Australian National Memorial commemorates the many thousands of Australian soldiers who died on the western front during World War One. Told with considerable folksiness, the stories in this ANZAC Day-themed documentary relate the connections between the two countries. Historians and descendants of those involved recall events that range from how an abandoned German tank was secured and shipped to Brisbane as a museum piece to the funding drive in Australia that helped rebuild the local school. One story is TV movie-ready: a member of the Australian Flying Corp, Tom Tovell, took a French orphan, Henri, under his wing and decided to bring the boy back to Australia for adoption. Smuggled in an oat sack, the boy's journey was authorised by a politician who met him on the boat here. You can draw your own conclusion about Australia's treatment of refugees then and now. CM
PAY TV
Fear the Walking Dead
Showcase, 1.30pm
The rejuvenated Fear the Walking Dead suddenly looks like leaving The Walking Dead for … well … for dead. Last week we saw The Walking Dead's Morgan Jones (Lennie James) travel all the way to Texas to join the action, becoming more of a presence than ever before via unhappy encounters with a lonely gunslinger and a heavily-armed journalist (welcome new series regulars Garret Dillahunt and Maggie Grace). Today we head back in time to catch up with the long-suffering Madison, Nick and Alicia (Kim Dickens, Frank Dillane and Australian Alycia Debnam-Carey) as their group faces new challenges and an unnerving new threat. New showrunners Andrew Chambliss and Ian Goldberg have given things a fitting touch of the old Hollywood Western aesthetic – without going overboard – and they're generating plenty of character-driven intrigue and finding new ways to keep things visually interesting. Nice. BN
Rabbit-Proof Fence (2002)
Masterpiece Movies (pay-TV), 8.30pm
For decades, Indigenous film stories were told by non-Indigenous directors, from Ian Dunlop (famous for his pioneering and culturally sensitive documentaries in the 1950s and '60s) to English maverick Nicolas Roeg (and his magisterial Walkabout). In the 1970s and '80s, while the world waited for the New Wave of Indigenous filmmakers – that now includes Tracey Moffatt, Rachel Perkins, Warwick Thornton and Ivan Sen – the most engaged chronicler of Indigenous issues was Phillip Noyce. In his Backroads (1977) and tonight's Rabbit-Proof Fence (2002), there is a seething anger at what has gone wrong, with Noyce unafraid to go back into the past to examine the present. Rabbit-Proof Fence follows the journeys of three girls who escape their ''native settlement'' to return to their families. At the time, the film generated fractious debates about the interpretation of past events (yet another History Wars). It is a powerful and haunting work. SM
So, we guess this means Beyonce and Jay-Z are OK then
The first couple of pop music took the world by surprise by dropping their first album together last..
The first couple of pop music took the world by surprise by dropping their first album together last weekend. As you'd expect, it's a statement.
There is arguably no couple better at controlling their own press than Beyonce and Jay-Z. When a video surfaced in 2014 showing Bey's younger sister Solange attacking her brother-in-law in an elevator, rumours of a strained marriage proliferated.
Rather than battle the tabloids, the spouses used the gossip to fuel the creation of two critically beloved, commercially successful records: Beyonce's Lemonade and Jay-Z's 4:44. And, in them, they offered just as many details about their private lives as they chose.
Now the couple have continued their domination of pop music, surprising the world last Saturday by releasing their joint album Everything Is Love, which is something of a sequel to those two solo records. Though they have collaborated for at least 15 years, this marks their first joint album, which they dropped under the name The Carters.
The record is a victory lap from a couple who have mined their relationship for universal truths and then presented them as art. It's a fierce love letter to success, to family, to blackness – but, most of all, to each other.
Advertisement
Lyrically, it primarily focuses on two aspects of the Carters' lives: their marriage and their success. (more…)
Rachel Griffiths: female characters are finally getting real on screen
Almost a year into the #MeToo era, Rachel Griffiths believes the likes of Mystery Road, Wentworth, P..
Almost a year into the #MeToo era, Rachel Griffiths believes the likes of Mystery Road, Wentworth, Picnic at Hanging Rock and Top of the Lake show that female characters are finally coming of age on Australian screens.
In a spirited speech at the launch of a new state government scheme to support more women directors in television, the actor-turned-director said it was exciting to see female characters move beyond "the typical tropes of 'likable, f—able, adorable'" to "more complex depictions of female experience" recently.
While she acknowledged there were male directors who created fresh and compelling women characters, Griffiths said the "male gaze" often reduced them to colouring the characters of their male counterparts.
"[They are created to] make him hot, make him authentic, make him empathetic, make him fatherly, make him conflicted, make him grieve," she said. "In the male gaze, we are so often not the gatekeepers; we're not the ferryman. Sometimes the mentor but usually only ironically, like Judi Dench's M…
"Under-written and under-observed, brought into our sexual awareness precociously and prepubescent in order to accommodate the male libido.
Advertisement
"Often in television we're used by lazy writers and producers who can think of nothing more interesting this week than 'let's have her have sex with X' or 'discover she's a lesbian – for an episode'."
Griffiths, who is about to begin editing the Melbourne Cup drama Ride Like A Girl after finishing the shoot, endorsed Hollywood star Sandra Bullock's recent comment that it was time for women to "stop being polite" about gender equality. (more…)
Rachel Maddow breaks down on air over Trump immigration policy
US television host Rachel Maddow has broken down on live air as she delivered the latest development..
US television host Rachel Maddow has broken down on live air as she delivered the latest developments in the Trump administration's controversial "zero tolerance" immigration policy.
Maddow, who hosts her own show on MSNBC, was reading from a breaking news release from the Associated Press that revealed government officials have been sending babies and toddlers to what are being called "tender age" shelters in the US.
The youngsters are some of the 2,300 children who have been forcibly separated from their parents at the US-Mexico border since the White House announced a zero-tolerance policy on migrant families in May.
"The AP has just broken some new news," Maddow started.
"Um, this has just come out from the Associated Press, this is incredible. Trump administration have been sending babies and other young children – oh, hold on," she said, her voice breaking.
Advertisement
Maddow attempted to get through the breaking news piece one more time before moving the show over to a guest. "To at least three – three tender age shelters in South Texas. Lawyers and medical providers… I think I'm going to have to hand this off. Sorry."
Maddow took to Twitter shortly after the segment aired to say sorry to her viewers. "Again, I apologise for losing it there for a moment," she wrote. "Not the way I intended that to go, not by a mile."
She also tweeted out what she had been trying to say in her live read, writing out what was presented in the AP story. "Lawyers and medical providers who have visited the "tender age" shelters described play rooms of crying preschool-age children in crisis…" she wrote.
"Decades after the nations child welfare system ended the use of orphanages over concerns about the lasting trauma to children, the administration is standing up new institutions to hold Central American toddlers that the government separated from their parents." (more…)