Noir-superhero Netflix series Jessica Jones holds up a dark mirror to reality
Season 2 had finished shooting when #MeToo exploded, but these 13 new episodes venture even deeper i..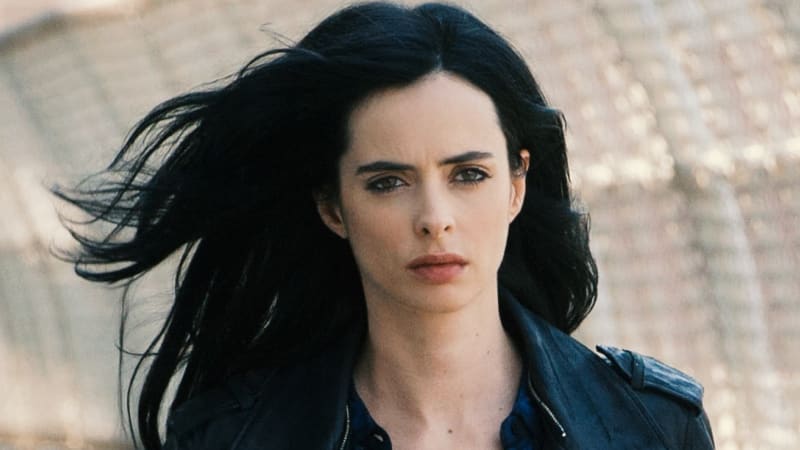 Season 2 had finished shooting when #MeToo exploded, but these 13 new episodes venture even deeper into that toxic territory. While Jessica tries to tamp down the trauma of her past and get on with her work as a hard-boiled detective, her foster sister, Trish (Rachael Taylor), moves in the opposite direction, confronting an older male producer who exploited her when she was a teenage performer.
"We were writing the second season during the whole Trump/Hillary election, and I was just so angry," Rosenberg says of her team of writers. "We constantly talked about characters that had been trying to be nice for so long, finally just saying, 'Get out of my way!' Just tapping into the rage Hillary must have felt every day."
Although Jessica Jones springs from the Marvel comic Alias, the TV version of Jessica is more self-destructive and nihilistic. Rosenberg also tweaked the original storyline by adding sexual assault to the litany of horrors committed by Season 1's villain, Kilgrave, whose spectre hangs over the new episodes.
Rosenberg, 55, says the show's approach is partly inspired by her own troubling encounters with men as a girl growing up in a permissive Marin County household.
The upside of having hippie parents (her psychologist father Jack Lee Rosenberg wrote the 1973 book Total Orgasm) was the freedom to "create your own reality". This resulted in impromptu dance performances and neighbourhood plays; she would go on to major in dance and theatre at Bennington.
The downside of having parents "going through their puberty at the same time I was," Rosenberg says with a wry grimace, was that no one was protecting her, or teaching her to protect herself. "You're vulnerable to predators and all manner of ills," she says. "We were told that we were free, and what's wrong with you that you're not embracing your sexuality? It's like, 'Well, I'm 13!'"
A show about a furious female avenger, Jessica Jones now looks like the first step towards a more socially conscious Marvel television and film universe; it was soon followed by Luke Cage, which is steeped in black history and racial politics (and whose lead character was introduced to the public on Jessica Jones) and now Black Panther.
"Marvel works best when you take things from real life and you put them through the Marvel prism, so it doesn't feel like you are sitting on a soapbox – it feels like you're watching a drama that has action and adventure and humour in it," says Jeph Loeb, the head of television for Marvel.
Jessica isn't a figurehead for strong, liberated womanhood; she is doused in too much whisky, guilt and confusion for that.
"She's never going to sit there and be depressed for more than a scene or two," Rosenberg says. "Buried underneath all that alcohol and psychic damage is someone who wants to do good in the world. Ultimately, she's going to do something about it, because she is a survivor."
Ritter describes the character of Jones as a two-headed creature that is "half Melissa and half me. Someone on set said that watching the two of us in rehearsal is like watching two teenagers start a band in a garage – all passion and grit and fire."
Rosenberg points to a scene at the start of the new season where Jessica ends up in court. "It was about 3am, and I had overwritten the scene, which became obvious the moment we started rehearsing it," she said. Moments before the cameras were set to roll, the two women stood on set excitedly brainstorming about how to hone the dialogue. "We were finishing each other's sentences!"
Now that she has succeeded in complicating the superheroine narrative, Rosenberg says she would be game to take on another genre film franchise like Twilight. For now, though, she is devoting herself to Jessica Jones, which allows her to channel the current cultural moment into characters who live, breathe and fight back.
"We all play a role in what society constructs for us," she said, staring at the wall where a poster of the villainous Kilgrave looms. "And I think what's incredible about this (#MeToo) movement is us saying, You know, we're not going to play those roles any more."
Comments disabled
Morning & Afternoon Newsletter
Delivered Mon–Fri.
So, we guess this means Beyonce and Jay-Z are OK then
The first couple of pop music took the world by surprise by dropping their first album together last..
The first couple of pop music took the world by surprise by dropping their first album together last weekend. As you'd expect, it's a statement.
There is arguably no couple better at controlling their own press than Beyonce and Jay-Z. When a video surfaced in 2014 showing Bey's younger sister Solange attacking her brother-in-law in an elevator, rumours of a strained marriage proliferated.
Rather than battle the tabloids, the spouses used the gossip to fuel the creation of two critically beloved, commercially successful records: Beyonce's Lemonade and Jay-Z's 4:44. And, in them, they offered just as many details about their private lives as they chose.
Now the couple have continued their domination of pop music, surprising the world last Saturday by releasing their joint album Everything Is Love, which is something of a sequel to those two solo records. Though they have collaborated for at least 15 years, this marks their first joint album, which they dropped under the name The Carters.
The record is a victory lap from a couple who have mined their relationship for universal truths and then presented them as art. It's a fierce love letter to success, to family, to blackness – but, most of all, to each other.
Advertisement
Lyrically, it primarily focuses on two aspects of the Carters' lives: their marriage and their success. (more…)
Rachel Griffiths: female characters are finally getting real on screen
Almost a year into the #MeToo era, Rachel Griffiths believes the likes of Mystery Road, Wentworth, P..
Almost a year into the #MeToo era, Rachel Griffiths believes the likes of Mystery Road, Wentworth, Picnic at Hanging Rock and Top of the Lake show that female characters are finally coming of age on Australian screens.
In a spirited speech at the launch of a new state government scheme to support more women directors in television, the actor-turned-director said it was exciting to see female characters move beyond "the typical tropes of 'likable, f—able, adorable'" to "more complex depictions of female experience" recently.
While she acknowledged there were male directors who created fresh and compelling women characters, Griffiths said the "male gaze" often reduced them to colouring the characters of their male counterparts.
"[They are created to] make him hot, make him authentic, make him empathetic, make him fatherly, make him conflicted, make him grieve," she said. "In the male gaze, we are so often not the gatekeepers; we're not the ferryman. Sometimes the mentor but usually only ironically, like Judi Dench's M…
"Under-written and under-observed, brought into our sexual awareness precociously and prepubescent in order to accommodate the male libido.
Advertisement
"Often in television we're used by lazy writers and producers who can think of nothing more interesting this week than 'let's have her have sex with X' or 'discover she's a lesbian – for an episode'."
Griffiths, who is about to begin editing the Melbourne Cup drama Ride Like A Girl after finishing the shoot, endorsed Hollywood star Sandra Bullock's recent comment that it was time for women to "stop being polite" about gender equality. (more…)
Rachel Maddow breaks down on air over Trump immigration policy
US television host Rachel Maddow has broken down on live air as she delivered the latest development..
US television host Rachel Maddow has broken down on live air as she delivered the latest developments in the Trump administration's controversial "zero tolerance" immigration policy.
Maddow, who hosts her own show on MSNBC, was reading from a breaking news release from the Associated Press that revealed government officials have been sending babies and toddlers to what are being called "tender age" shelters in the US.
The youngsters are some of the 2,300 children who have been forcibly separated from their parents at the US-Mexico border since the White House announced a zero-tolerance policy on migrant families in May.
"The AP has just broken some new news," Maddow started.
"Um, this has just come out from the Associated Press, this is incredible. Trump administration have been sending babies and other young children – oh, hold on," she said, her voice breaking.
Advertisement
Maddow attempted to get through the breaking news piece one more time before moving the show over to a guest. "To at least three – three tender age shelters in South Texas. Lawyers and medical providers… I think I'm going to have to hand this off. Sorry."
Maddow took to Twitter shortly after the segment aired to say sorry to her viewers. "Again, I apologise for losing it there for a moment," she wrote. "Not the way I intended that to go, not by a mile."
She also tweeted out what she had been trying to say in her live read, writing out what was presented in the AP story. "Lawyers and medical providers who have visited the "tender age" shelters described play rooms of crying preschool-age children in crisis…" she wrote.
"Decades after the nations child welfare system ended the use of orphanages over concerns about the lasting trauma to children, the administration is standing up new institutions to hold Central American toddlers that the government separated from their parents." (more…)