Game Of Thrones season eight premiere review
By Gemma Peplow, arts and entertainment reporter
So, here we are. Almost two years since the Wall ..
By Gemma Peplow, arts and entertainment reporter
So, here we are. Almost two years since the Wall was ice-fired into oblivion and we now, finally, get to see how it all ends.
Before we continue, one last warning, just in case we haven't made ourselves clear: this review contains spoilers for the Game Of Thrones season eight premiere.
HBO has been guarding this thing like an unhatched dragon egg, so if you're waiting until its main UK screening time at 9pm tonight – as if you've not got it etched on your war room tables – you better stop reading now.
Go on. You'll thank us for it later.
Those who set the alarm clocks for 2am: here we go.
Advertisement
With no time to mess about, this final season premiere gets straight down to business, with Jon Snow returning to Winterfell riding alongside his new Queen, Daenerys Targaryen; her dragons soaring overhead and making quite the first impression, as dragons tend to do.
This is an episode with plenty of big plot moments; no epic battles, no slaying of major characters, but the big question from last season – which could have stayed secret a while longer to ramp up the drama later in the series – is dealt with swiftly. Does Jon Snow find out the truth about who he really is?
More from Game Of Thrones
Yes. Yes, he does.
In the crypts of Winterfell, Samwell Tarly is the one to deliver the revelation that viewers learned at the end of series seven: Jon Snow, you are not Ned Stark's bastard son, you are Aegon Targaryen, heir to the Iron Throne and also your new girlfriend's nephew.
It's quite a bit to take in, and Jon is unsurprisingly disbelieving at first.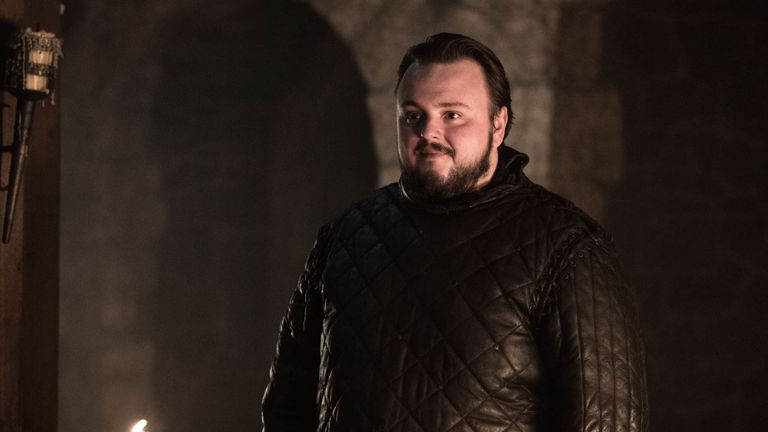 Not only does everyone's favourite nice guy Samwell bring that mic drop, but also the news that Daenerys had his father and brother, Randyll and Dickon Tarly, brutally executed by dragon fire.
Oh, and it was all going so well.
Earlier in the day we saw Jon and Dany taking the dragons out for a spin; Jon's first time, but he's not bad for a novice. Something in the blood, perhaps?
In, dare we say it, slightly cheesy scenes, the pair are snogging and galavanting across the skies of Winterfell as if they don't have a care in the world.
Come on guys, you're facing the possibility of the entire population of Westeros being turned into the undead, here! Keep the PDAs down a bit!
How will Jon deal with the news of his true birthright? Perhaps more importantly, how will Dany?
After all her talk of breaking the wheel, how will she feel when she finds out there's a new rightful heir in town (and her bed)?
In other things-not-looking-good-for-Westeros's-hottest-new-couple news, Sansa Stark is making it clear in no uncertain terms that she's not the biggest fan of the dragon mother Jon has bent the knee for.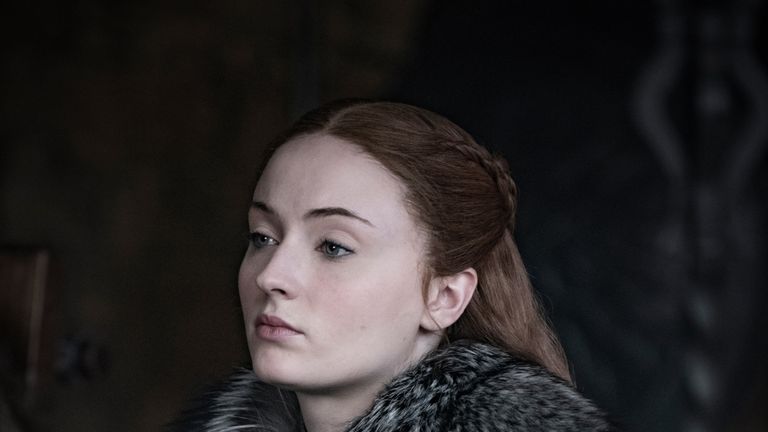 Is this Game Of Thrones falling on the lazy trope of two powerful women being unable to get along?
While some will no doubt feel that way, it is also perfectly reasonable for Sansa – and Arya Stark, and most of Winterfell, for that matter – to be wary of the Breaker of Chains.
While we as viewers have come to know Daenerys over seven seasons, cheering her on as she transformed from a timid young girl to a badass queen, she is after all an unknown quantity to the Stark sisters.
This is a woman with two massive fire-breathing dragons at her bidding, let's not forget. That kind of thing takes a bit of getting used to.
Meanwhile, back in King's Landing, Cersei Lannister isn't giving celibacy a go while twin brother/lover Jaime is away.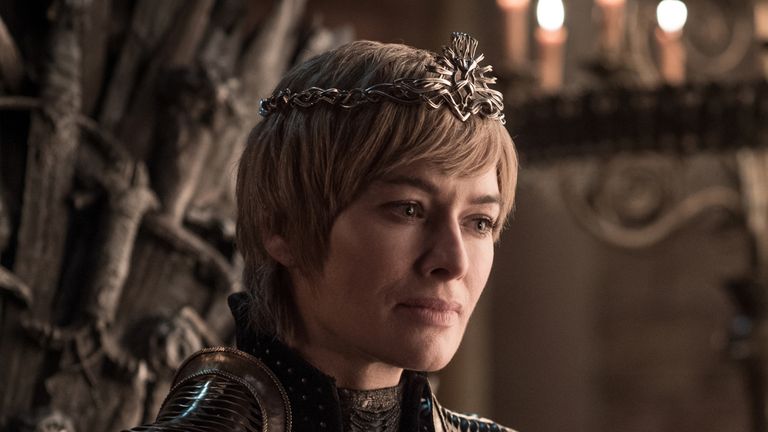 007 film must treat Bond girls properly, says Waller-Bridge
Fast cars, martinis and Bond girls are core parts of the formula for 007 films, but one of those ele..
Fast cars, martinis and Bond girls are core parts of the formula for 007 films, but one of those elements is set for a change in the latest adventure.
Fleabag creator Phoebe Waller-Bridge, who is working on the script for the 25th Bond film, is on a mission to make sure the movie will "treat women properly" – even if the spy does not.
Ahead of the release of the as-yet-untitled film, Waller-Bridge told Deadline: "There's been a lot of talk about whether or not (the Bond franchise) is relevant now because of who he is and the way he treats women.
"I think that's b*******. I think he's absolutely relevant now. It has just got to grow.
"It has just got to evolve, and the important thing is that the film treats the women properly.
Advertisement
"He doesn't have to. He needs to be true to this character."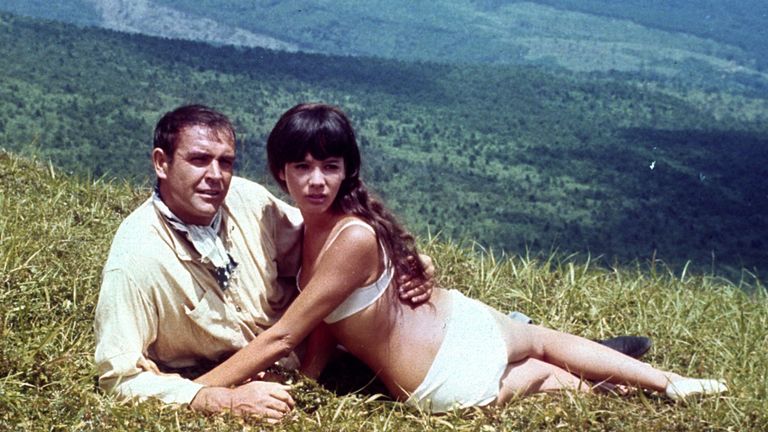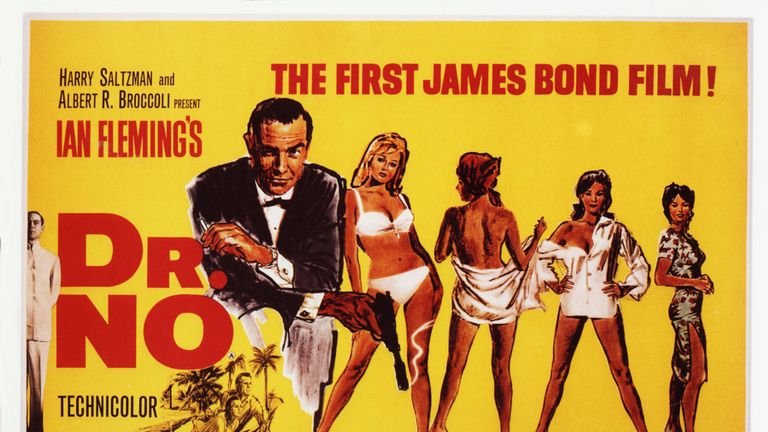 Waller-Bridge says she intends to ensure the female characters, including those played by Lashana Lynch, Lea Seydoux and Ana de Armas, feel "like real people ".
More from Phoebe Waller-bridge
She added: "I just want to make sure that when they get those pages through, that Lashana, Lea and Ana open them and go, 'I can't wait to do that'.
"As an actrRead More – Source (more…)
Sir Elton hits out at Russia for 'cruel' Rocketman censorship
Sir Elton John has criticised Russian censors for cutting gay sex scenes from the hit musical biopic..
Sir Elton John has criticised Russian censors for cutting gay sex scenes from the hit musical biopic Rocketman.
The critically acclaimed film charts the British singer's rise to fame, and its scenes of kissing and sex between men, as well as drug use, contributed to it earning a 15 certificate in the UK.
But in a bid to play down the sexuality of Sir Elton, played by actor Taron Egerton, for a conservative Russian audience, an estimated five minutes of footage was reportedly removed ahead of its debut in Moscow.
The Moscow Times quoted a Russian film critic who had seen the film at its world premiere in Cannes on 16 May as saying "all scenes with kissing, sex and oral sex between men have been cut", as well as a photo displayed during the end credits featuring Sir Elton and his husband David Furnish.
Sir Elton, 72, a prominent gay rights campaigner, released a joint statement with the makers of the film to accuse censors of being "cruelly unaccepting of the love between two people".
Advertisement
"We reject in the strongest possible terms the decision to pander to local laws and censor Rocketman for the Russian market, a move we were unaware of until today," they said.
"That the local distributor has edited out certain scenes, denying the audience the opportunity to see the film as it was intended, is a sad reflection of the divided world we still live in and how it can still be so cruelly unaccepting of the love between two people.
More from Elton John
"We believe in building bridges and open dialogue, and will continue to pushRead More – Source
[contf] [contfnew]
[contfnewc] [contfnewc]
Ben Affleck steps out to drop off kids as Robert Pattinson is announced as new Batman
Ben Affleck played Batman until earlier this year (Picture: Backgrid)
Ben Affleck has been pictured ..
Ben Affleck has been pictured performing his parental duties in Los Angeles, as his official replacement in the Batman role is announced.
The 46-year-old actor was seen in the early hours on Friday (31 May) dropping off son Samuel, seven, and daughter Seraphina, 10, to school.
Affleck has three children with ex-wife Jennifer Garner – Seraphina, Samuel and 13-year-old Violet.
On the same day the actor was pictured, it was announced Robert Pattinson will take over as Batman in a planned trilogy of movies with director Matt Reeves.
Affleck, who played Bruce Wayne in Batman V Superman: Dawn Of Justice and 2017s Justice League, stepped down from the role in January earlier this year – after being originally down to direct and star in his own film.
Advertisement
Advertisement
Speaking about his departure in March, Affleck stated how he was never happy with the script they were planning to use.
We worked on the script, I was trying to figure out how to cRead More – Source
[contf] [contfnew]
[contfnewc] [contfnewc]