Contaminated blood scandal: Inquiry hearings to begin
Media playback is unsupported on your device
A public inquiry into what has been called "the worst ..
A public inquiry into what has been called "the worst treatment scandal in the history of the NHS" is to start taking evidence on Tuesday.
Some 4,800 people with haemophilia were infected with hepatitis C or HIV in the 1970s and 1980s. More than 2,000 are thought to have died.
Thousands more may have been exposed through blood transfusions after an operation or childbirth.
One victim's widow says she wants "justice" and people held to account.
Su Gorman's husband, Steve Dymond, died aged 62 on 23 December last year of organ failure – ultimately caused by the medicine he was given as a young man.
'The wonder drug'
Speaking to the Victoria Derbyshire programme in April 2018, Steve said: "It's not the life I imagined in terms of dreams, in terms of ambitions.
"It's become a life of sickness, illness, worry, anxiety.
"When I talk about my wife, I talk about her as my widow in waiting."
Long reads on this subject
Steve was born in 1956 with a mild form of haemophilia, a genetic condition that prevents blood from clotting properly.
He played rugby at school and studied Russian at university where he met his wife, Su, waiting on a train platform.
"He had a massive bruise on his thigh the size of a postcard and it worried me," she remembers.
"Steve was not in the habit of getting treatment, so he said he would get it checked out. That was the first time they injected him with a 'wonder drug' called Factor VIII."
At the time that new drug was made from the pooled blood plasma of tens of thousands of donors.
In the 1970s and 1980s, the NHS was importing Factor VIII from the US, where high-risk groups like prisoners were paid to give blood.
The first sign that something was very wrong came in about 1983.
Reports of a new form of cancer started to emerge, first in the gay community then among other groups like haemophiliacs.
Around this time, Steve had a minor accident and went to the local hospital to get it checked out.
"The young registrar took a packet off the shelf and treated him with Factor VIII. The bruise disappeared after an hour, so it was totally unnecessary," said Su.
"Shortly after, they called him back and said he had been exposed to HIV."
The testing process took 18 months – an "absolutely terrifying" period.
Some 1,200 British haemophiliacs were infected with HIV in this way, including many young children of primary school age. Only 250 are still alive today.
Steve was one of the lucky ones.
"It was a huge relief. He was told he was clear of the HIV but no mention was made of the Hepatitis C at that point," says Su.
The 'silent killer'
Hepatitis C is a virus now thought to affect more than 150 million people, some 2% of the world population. Yet it was not discovered and named until 1989.
It was not until 1993, then living and working in France, that Steve was told he had the condition.
At the time the couple were trying again for a baby. They were immediately taken off the IVF programme.
"Steve was told bluntly that the [possible] consequences were liver cirrhosis, cancer, a transplant, premature death," says Su.
"Within 24 hours [of diagnosis] we found out we would never have children and that he was going to die early."
Damage was done
It was only in 2013 that a new drug was approved that could successfully eliminate the Hepatitis C virus from Steve's body.
By then, though, the damage was already done. Scans showed his liver was cirrhotic and a bunch of cells showed the early signs of cancer.
His health declined quickly in the last 18 months of his life.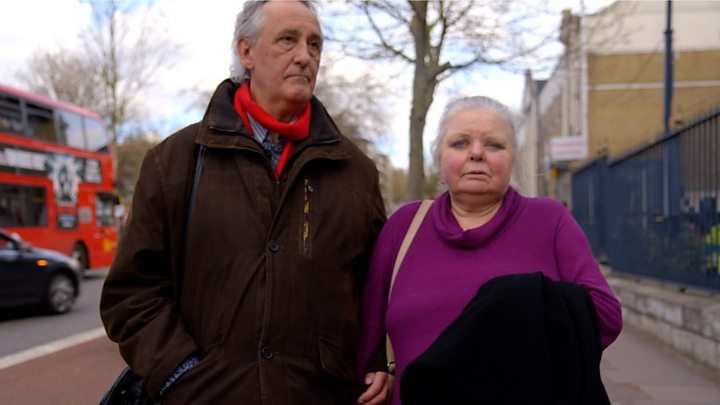 In late December 2018 he woke at home coughing up blood.
"They took him to intensive care. He knew I was there and he said to me, 'I love you'," says Su.
"The last thing he said was he wanted those who had done this to him to repent. Then at one in the morning, as he was holding my hand, he left me."
The inquiry
A public inquiry into the scandal was first announced in July 2017.
Since then, campaign groups estimate that more than 150Read More – Source
[contf] [contfnew]
[contfnewc] [contfnewc]
A high-level delegation visited Yei River State to intensify Ebola preparedness in Sudan
Juba, 16 July 2019 – On 15 July 2019, a high-level delegation led by Dr Makur Matur Kariom, Undersec..
Juba, 16 July 2019 – On 15 July 2019, a high-level delegation led by Dr Makur Matur Kariom, Undersecretary, Ministry of Health and Mr Alain Noudehou, UN Resident/Humanitarian Coordinator and comprising Ambassadors of donor countries, heads of United Nations (UN) agencies, , and Representatives of international non-governmental organizations visited Yei town.
The objective of the visit was to among others reassure local authorities of the continued support of the development partners and the one UN in South Sudan; secure sustained commitment of the local authorities to the EVD preparedness efforts and publicize in the national press key messages to the general public regarding Ebola preparedness.
South Sudan is one of the four priority one countries (Burundi, Rwanda, South Sudan, Uganda) prioritized by WHO to enhance preparedness and operational readiness based on the proximity to the outbreak area as well as the capacity to manage Ebola virus disease (EVD) outbreaks in the Democratic Republic of Congo (DRC).
The risk of transmission of EVD into countries that share borders with DRC, including South Sudan, has been classified as "very high" by WHO. Cases of EVD have recently been confirmed in Uganda, Goma and in Ariwara, a town in DRC located just 70km from the border with South Sudan.
"Diseases such as Ebola dont respect boundaries, race or religion so all must ensure that they work together to prevent its cross border transmission into South Sudan", said Mr Noudehou. He also reiterated the commitment of the UN to continue to support EVD preparedness in the country under the leadership of WHO.
As a priority one country for EVD preparedness, the Ministry of Health, National Task Force, WHO and partners are implementing the National EVD Preparedness Plan, including vaccinating front-line health workers, educating people about prevention and response measures, conducting screening at multiple locations to help with early detection of cases, training personnel in infection prevention and control as well as being preparing for safe and dignified burial processes if needed.
"Although South Sudan has not confirmed any EVD case, implementation of effective public health measures is critical to manage the risk posed by South Sudans complex humanitarian context, the history of previous (EVD) outbreaks, increasing global travel and proximity to DRC", said Dr Olushayo Olu, WHO Country Representative to South Sudan.
At the end of the visit, the Governor of the state, the state Health Ministry and partners on the ground reiterated their commitment to intensify key interventions and increase public awareness by providing adequate information through all communication channels, religious and community leaders.
In his closing remarks, the Undersecretary, Dr Makur appreciated WHO and other partners for the strong partnership and support rendered to enhance capacities to effectively implement the International Health Regulations (IHR, 2005) and address the threats of EVD and other infectious diseases.
Ebola Virus Disease (EVD) is one of the most fatal and highly infectious diseases known to the world. The on-going outbreak in the Democratic Republic of Congo (DRC) is the second largest outbreak reported globally. As of 13 July 2019, 2 489 confirmed cases and 1 665 deaths have been reported.
WHO is working in Jubek, Gbudue, Tambura, Maridi, Torit, Wau and Yei River states alongside their respective state health ministries and partners to provide strategic public health leadership and support required to ensure that all the high-risk counties are operationally ready and prepared to implement timely and effective EVD risk mitigation, detection, and response measures. (more…)
Winning the hearts of communities fearful of Ebola
Goma, Democratic Republic of the Congo, 24 June 2019 – "You cant take my son away because I know you..
Goma, Democratic Republic of the Congo, 24 June 2019 – "You cant take my son away because I know you will go kill him. You will inject him with Ebola. Thats what everybody here knows."
This response from an angry father, faced with the possibility that his son would be moved from a local hospital to an Ebola Treatment Centre, reflects the reality of containing an epidemic in an area where folklore, rumour and suspicion of outsiders abound.
For Dr. Ramses Kalumbi, Surveillance Team Leader for the World Health Organization (WHO) in Goma, reassuring his patients and their families is all in a days work. Empathy, patience and compassion are a vital part of the treatment offered by his team of doctors, psychologists and health workers.
The Ebola-affected city of Butembo, where the 27-year-old man has been working as a driver, is 350km away – an eight-hour journey by road. He had returned home to visit his family when he started to feel unwell.
Initial symptoms indicated malaria but his high fever and diarrhoea have rung alarm bells, and now he is terrified. So far, the tiered system of surveillance set up by the government and WHO have kept the disease out of Goma, but nobody can afford to take any chances.
His case came to the attention of a surveillance team combing health facilities and neighbourhoods to identify patients with symptoms that might indicate Ebola infection.
Such cases are quickly sent to the alert centre which deploys investigators to assess the patient and decide whether to authorise a transfer to the nearest Ebola Treatment Centre for blood tests. If the test returns positive, the patient is isolated for treatment and if negative the patient is returned to the initial health facility or to their family to continue previous treatment.
Coupled with distrust of health workers is a belief among many people in Goma that Ebola does not exist.
"They do not have family members in the regions affected by the disease. They are people who have not travelled to see the devastation," says Bahati Sabimana Faustin, a traditional healer who works in the Bujavu area of Goma.
Support from traditional healers like Faustin who have had training in how to recognise Ebola symptoms play an important role in containing the disease and in encouraging the community to take precautions. (more…)
As post-cyclone resettlement, 200 000 people lack access to health services in Mozambique
Maputo, 21 June 2019 – 94 health facilities damaged or destroyed by Cyclones Idai and Kenneth remain..
Maputo, 21 June 2019 – 94 health facilities damaged or destroyed by Cyclones Idai and Kenneth remain unsafe and 200 000 people who have been resettled live more than 5 km away from a functioning health facility, according to a recent Post-Disaster Needs Assessment and latest data.
"The ongoing relocation of families to new resettlement areas presents new challenges for access to heath," said Dr Djamila Cabral, WHO Representative in Mozambique. "At the resettlement sites, there is limited access to essential health care, limited or no access to water and sanitary facilities. The fact that some health facilities remain damaged is a huge risk to health."
Humanitarian partners continue supporting the population affected by Cyclone Idai in Mozambique shifting gradually from emergency to early recovery interventions. Urgent health priorities include delivery of basic health services for the affected population – especially at resettlement sites – building back better, strengthening surveillance and laboratory capacities.
Build back better with safe hospitals
With 14 per cent of the health infrastructure in the affected provinces damaged, there is an urgent need for construction of health facilities in districts that already had few health facilities and are now hosting resettled families.
Strengthen disease surveillance, response and laboratory capacity
Many communities in resettlement sites have no disease surveillance. There is need for health-facility based, event-based and community-based surveillance and to strengthen the national surveillance system to address acute vulnerability in the coming days and weeks.
There is also need to strengthen laboratory capacities at national and provincial levels and in health facilities to ensure timely processing of specimens.
Delivery of health services to affected population
Resumption of health service delivery is in progress with many challenges. Access to power is disrupting the immunization programmes cold chain; damaged infrastructure is a barrier to service delivery; and the settlement of population far from health facilities is overstretching the already weak health system. (more…)